EMSllc is all about providing your EMS agency, its staff, and its leadership with innovative SOLUTIONS toward doing our jobs better. Part of our company's rebrand and update has been dedicated toward an effort to lead our industry through our mission and our initiative toward the future (EMS3i).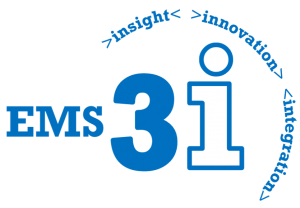 As a company, an innovator, a leader, we're promoting a paradigm shift of training & consulting SOLUTIONS toward insight, innovation, and integration within the EMS profession.
In doing this, we're offering training & consulting SOLUTIONS through direct & target market influence, providing up-to-date & progressive training, and by providing forward-thinking consulting insight in order to help your EMS agency maintain, sustain, and progress.
We accomplish this through our training & consulting offerings, social media influence, customized item writing, functional product options, and through our magazine – EMSDIRECTOR.
Interested in learning more about our SOLUTIONS? Email us to set-up a phone call with Tim Nowak, Founder & CEO.
tnowak@emergencymedicalsolutionsllc.com